H.M.S. President, London Division RNR
http://www.reserve-forces-london.org.uk/units/7001/home.htm
72 St Katherine's Way
London
E1 9UQ
Tel: 0207-480-7219
Email: president@a.dii.mod.uk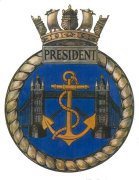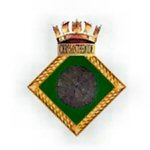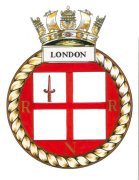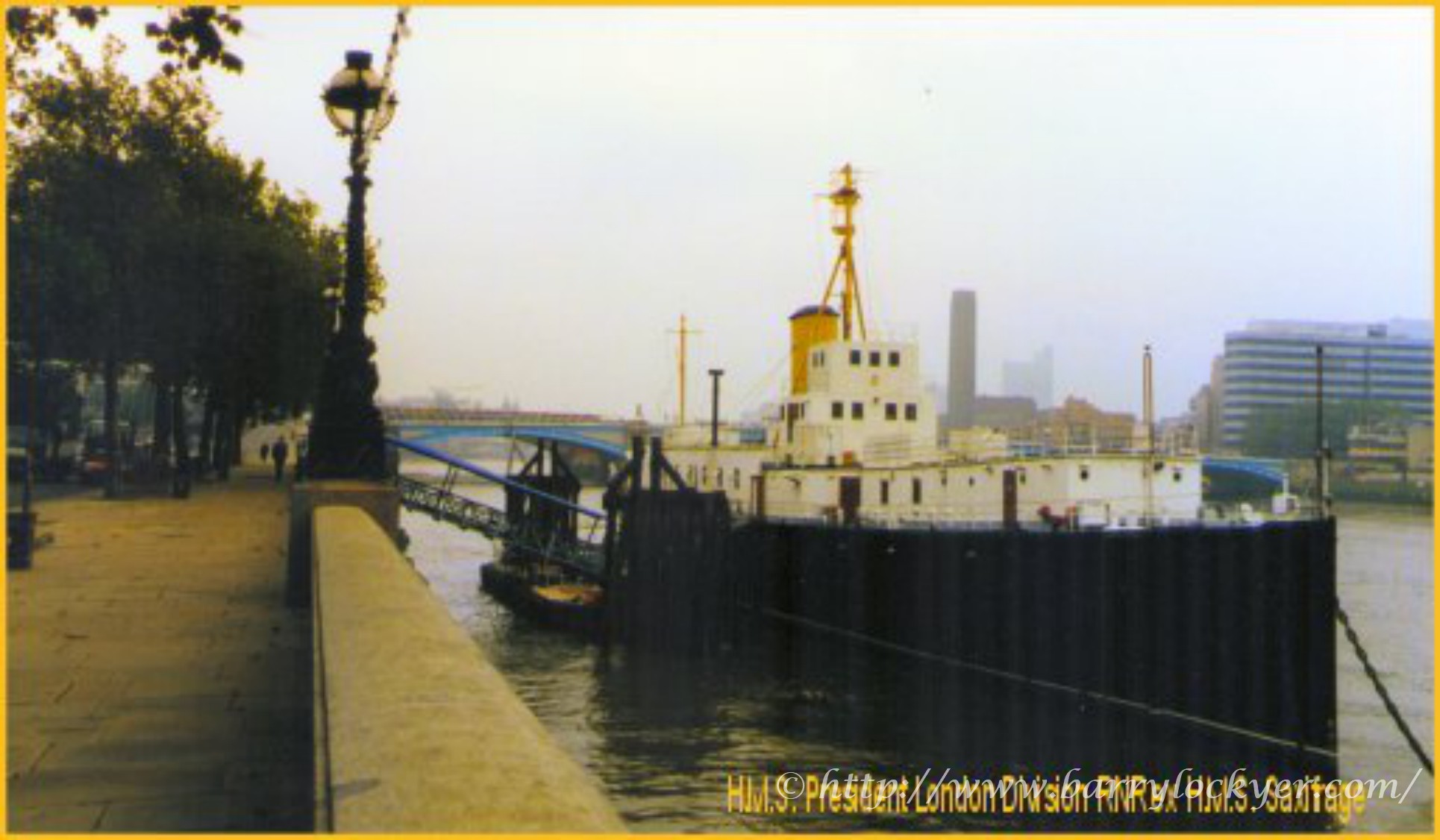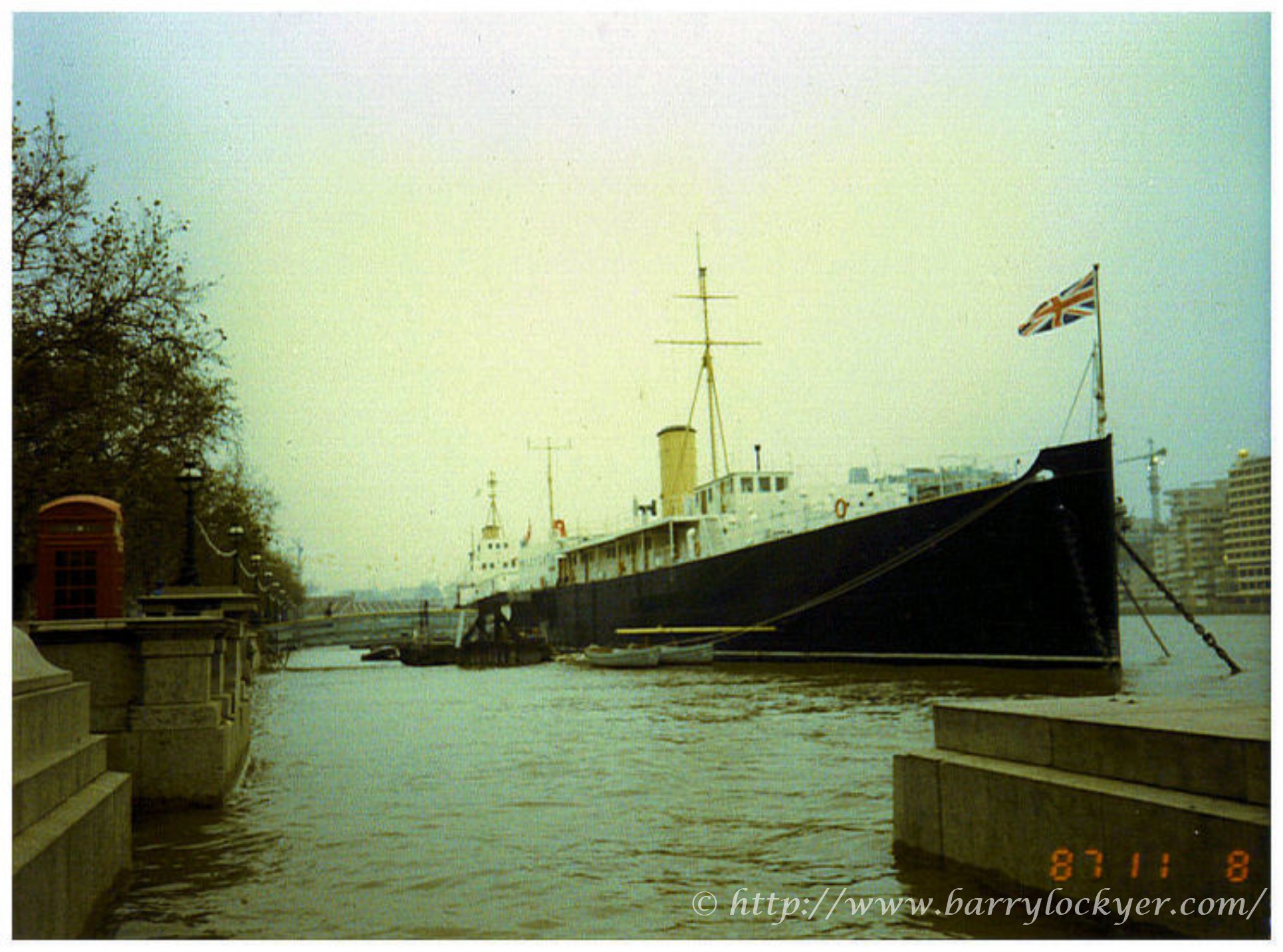 HMS Chrysanthemum with whalers for the Shipmongers Cup, foreground, HMS President astern, 8th November 1987, happy days.
A sad loss the scrapping of the Chrysanthemum, the President lives on.

The Royal Naval Reserves celebrated 100 years in 2003. http://www.rnr100.com/
An excellent book to commemorate the Centenary of London Division RNR, has been compiled by CPO Mike Weight.
If you would like a copy, please contact him at Wilmsey@aol.com HMS President London Division RNR, address above.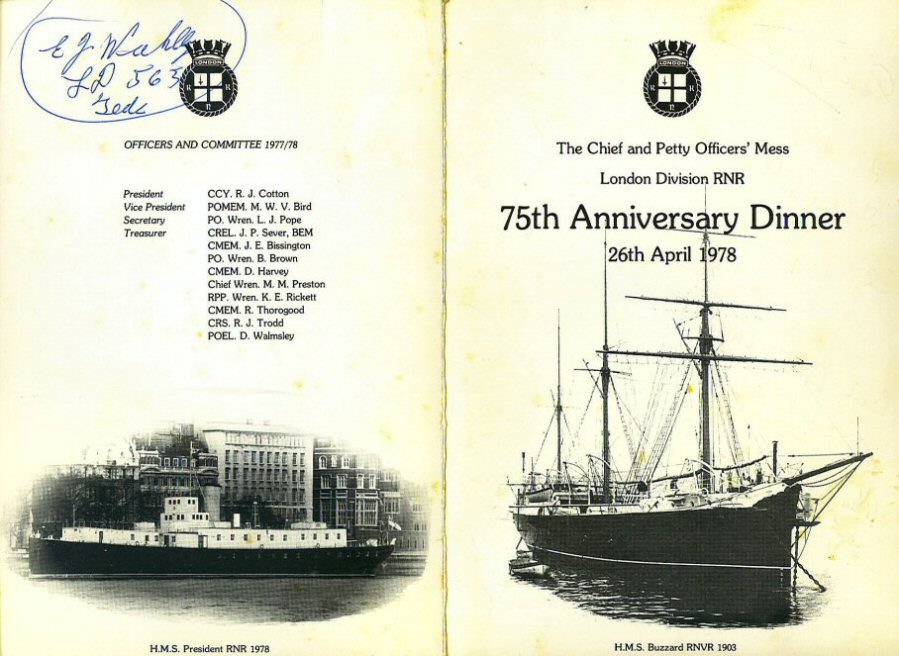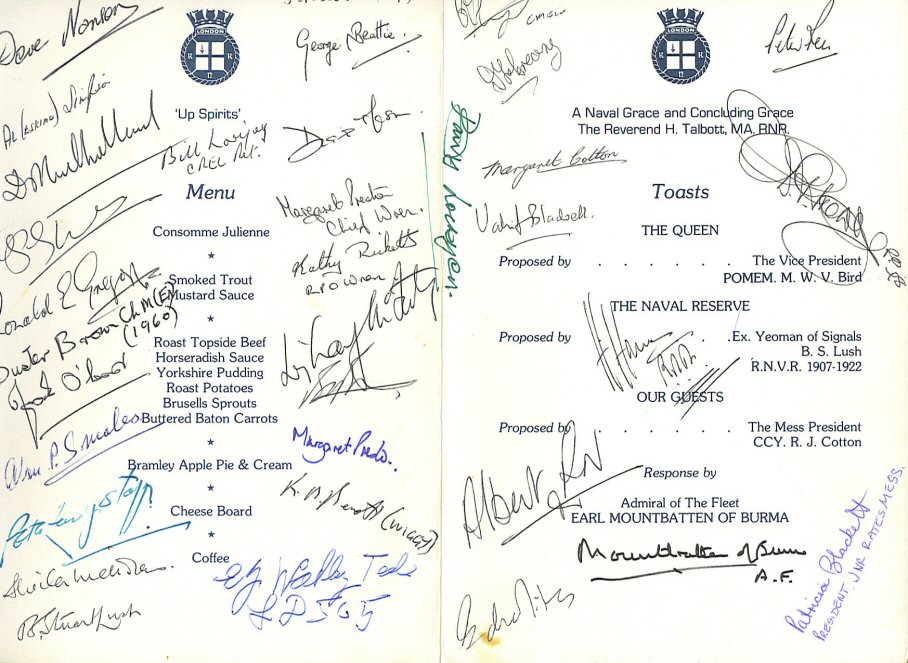 The Chiefs and Petty Officers Mess invited, Admiral of the Fleet, Earl Mountbatten of Burma, as the guest of Honour, for the Mess Dinner celebrating the 75th Anniversary of the Royal Naval Reserves.
I managed to capture, a few autographs, of those attending.
Sadly Lord Mountbatten was murdered by the IRA 27th August 1979

Congratulations to our Canadian Shipmate Al Simpson from Halifax Nova Scotia
Al has been awarded the Queen Elizabeth II Diamond Jubilee Medal for his exchange duty and service time with the London Division RNR HMS President, he was the first candidate and laid the foundations for many more to follow to Royal Naval Reserve Units Worldwide.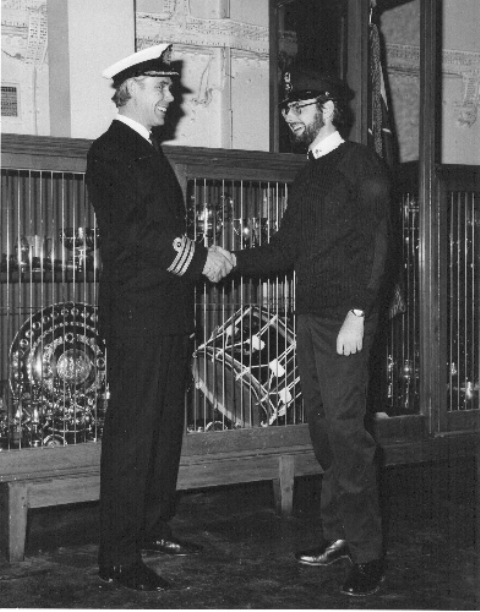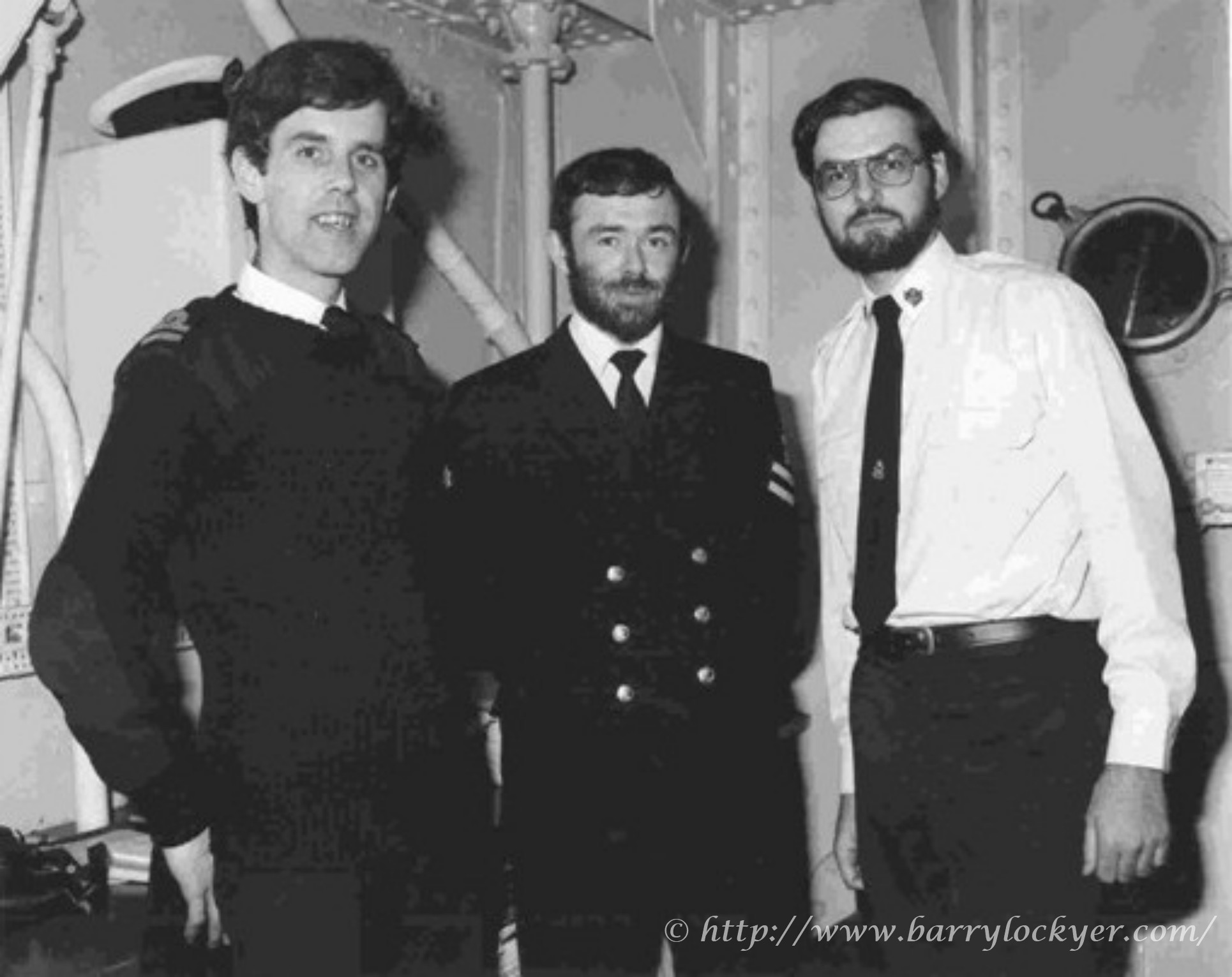 Al with Lord Louis Mountbatten, Al with Cdr (S) Brian Cole, Al with Supply Officer and POSA Smith.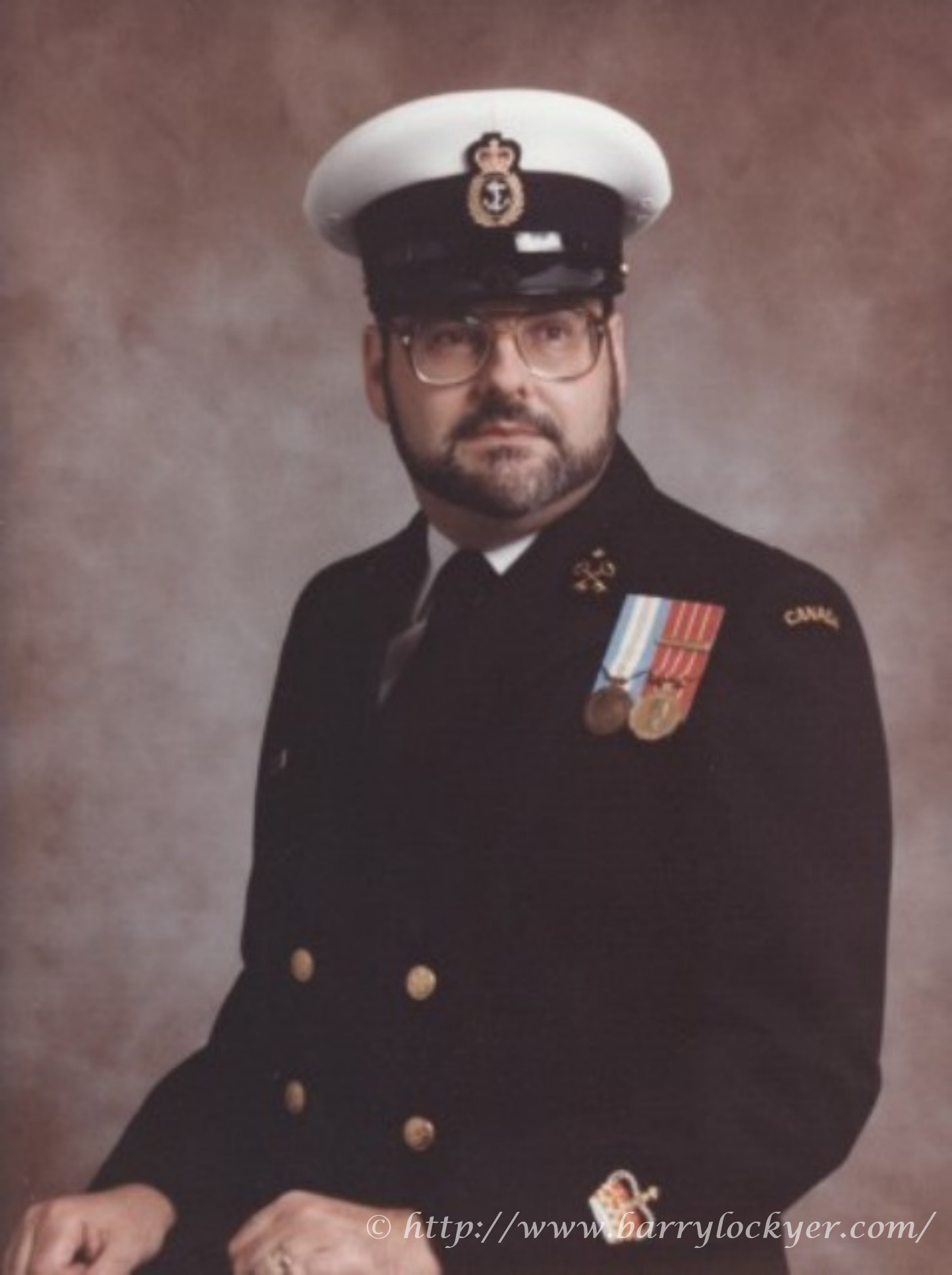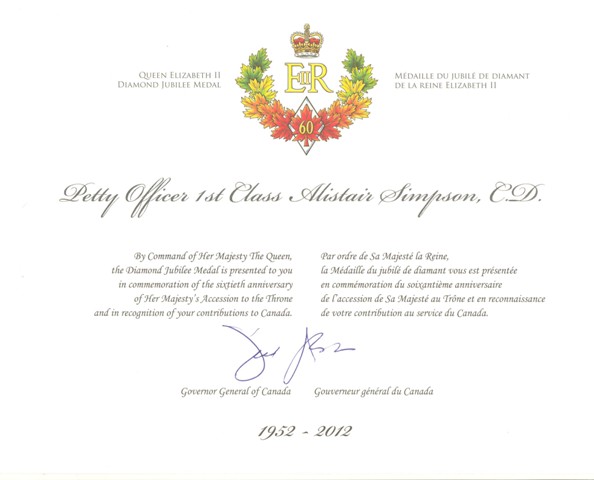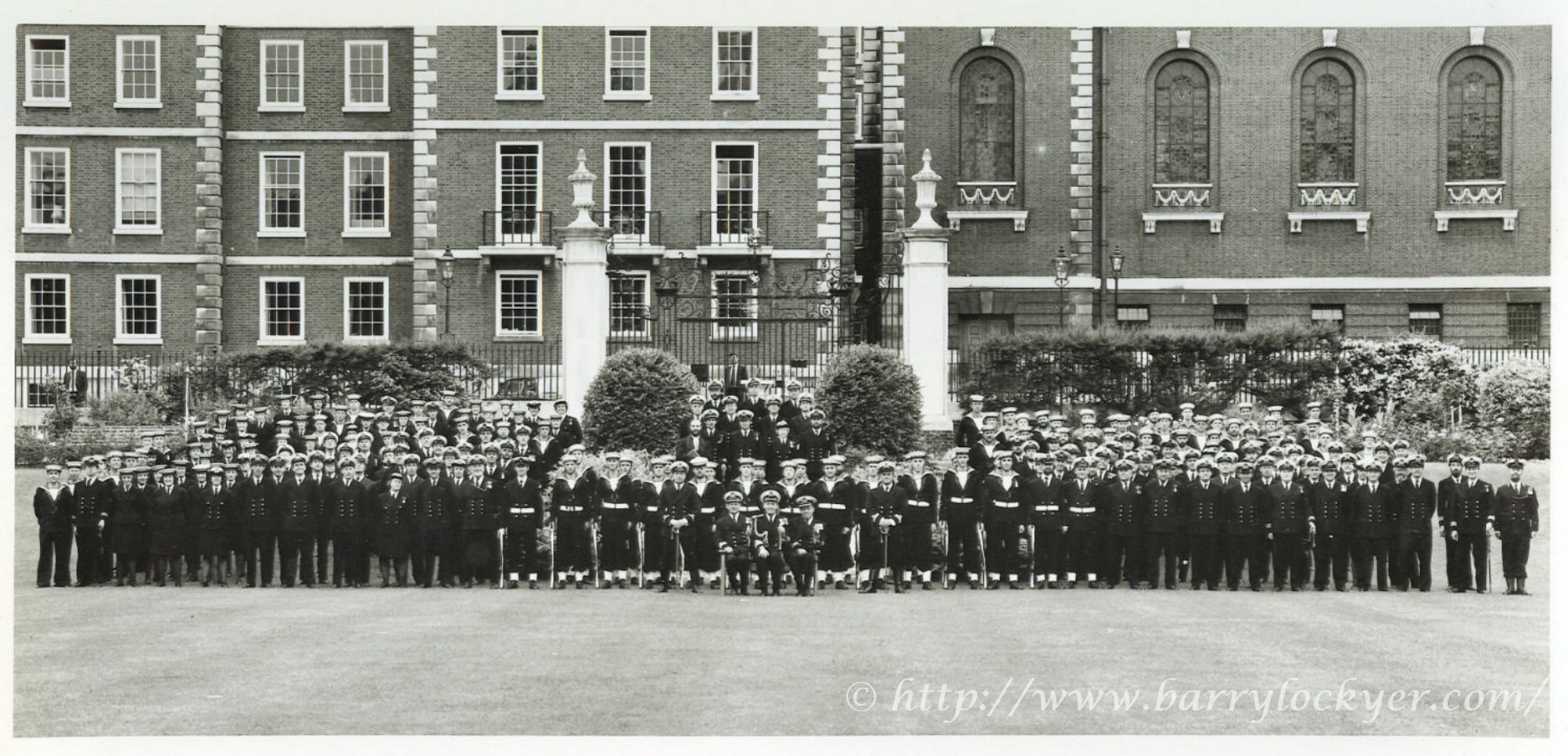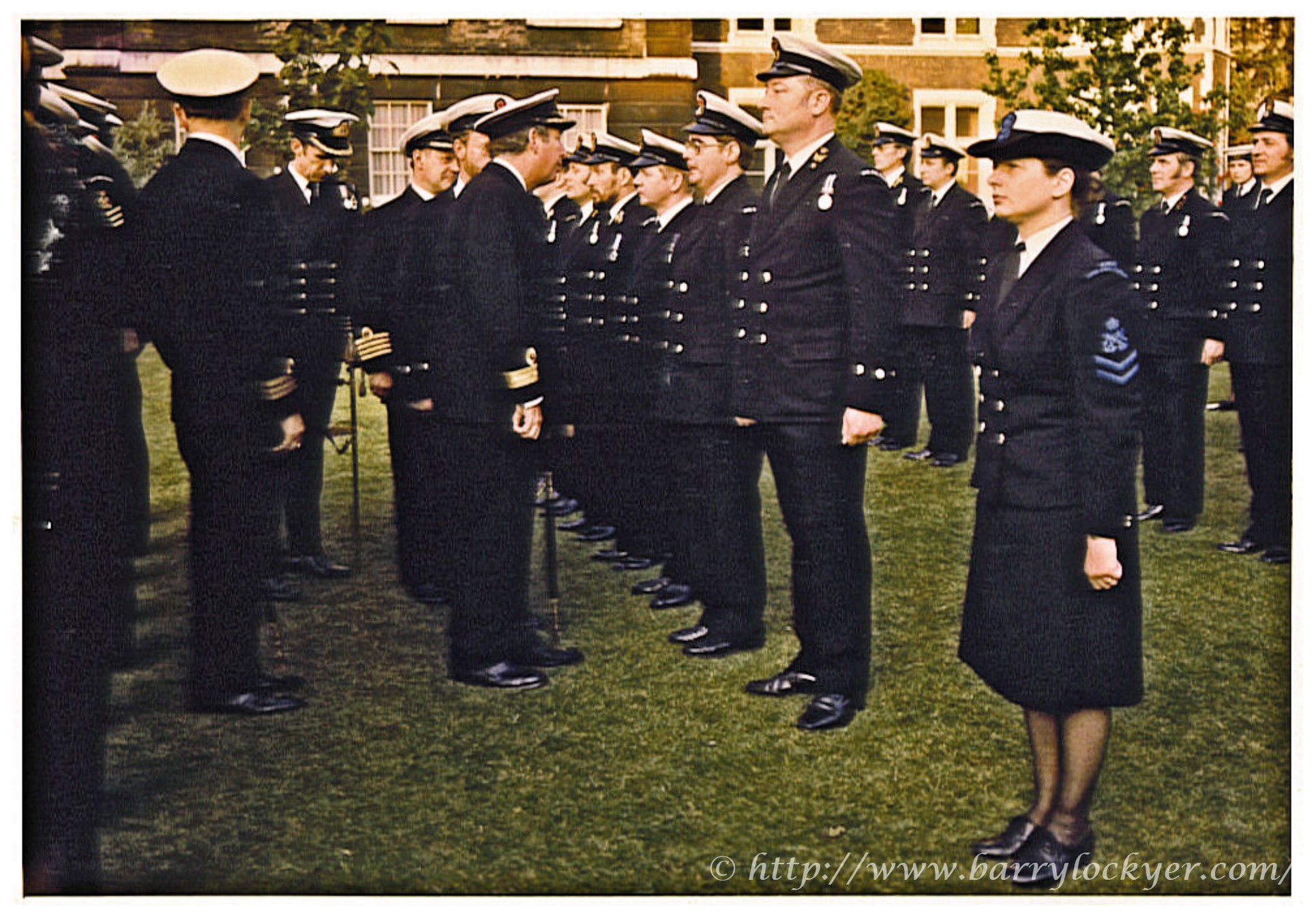 Commodores Divisions, The Temple Gardens, opposite the H.M.S. President, May 1978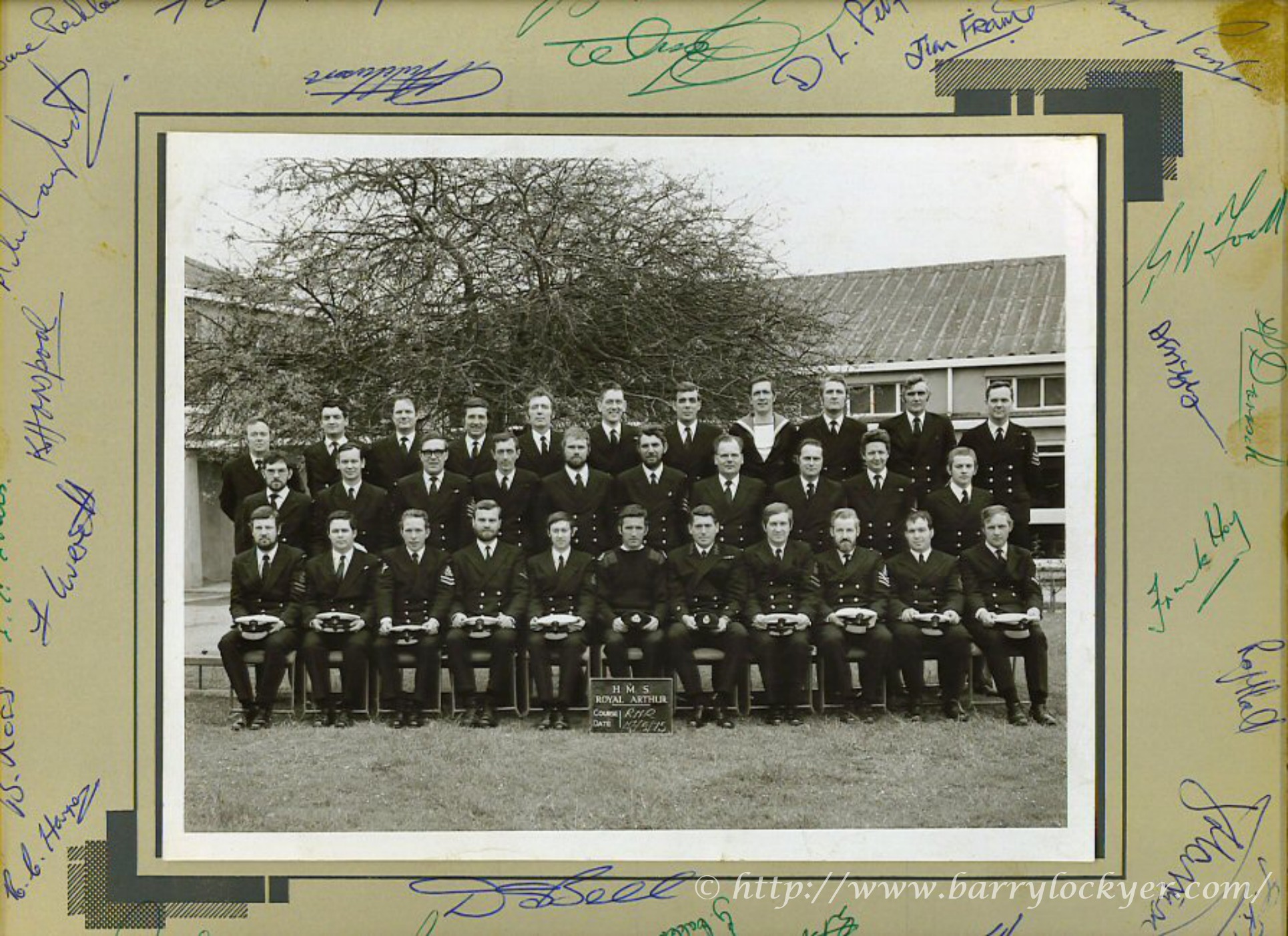 Royal Arthur Chief Petty Officer's Leadership Course 19th May 1975
Back Row
P. Burch (Tyne), A. McAlynn (Forth), K. Horspool (Solent), B. Lockyer (London), F. Hoy (Solent), J. Harrison (Forth), J. Rose (???),
D. Petford (Birmingham), M. Brown (Clyde), G. Smith (Solent) J. Frame (Clyde)
Centre Row
H. Davison (Tyne), A. Dryburgh (Tyne), G. Foxall (Tyne), R. Harper (Preston), D. Peckham (Sussex), J. White (Tyne), J. Lee (Forth),
J. Page (Mersey), D. Currie (Forth), T. McCoy (Ulster),
Front Row.
P. Burden (Severn), E. Evans (Severn), J. Nesbitt (Tyne), M LangBridge (Severn), M. Chime ( Severn), Lt. D. Bell RN (C.O.),
CPO R. Robinson (Instructor), R. Hall (Mersey), C. Hutchison (Mersey), G. Calderbank (Mersey), F. Everett (Sussex).
My old shooting oppo, John Lee, from Dumfries, is fourth from the right, middle row.
Where are you now, John.????
............................................

.
September 20th 1976, H.M.S. Fittleton collided with H.M.S. Mermaid,
whilst doing a R.A.S. and sank.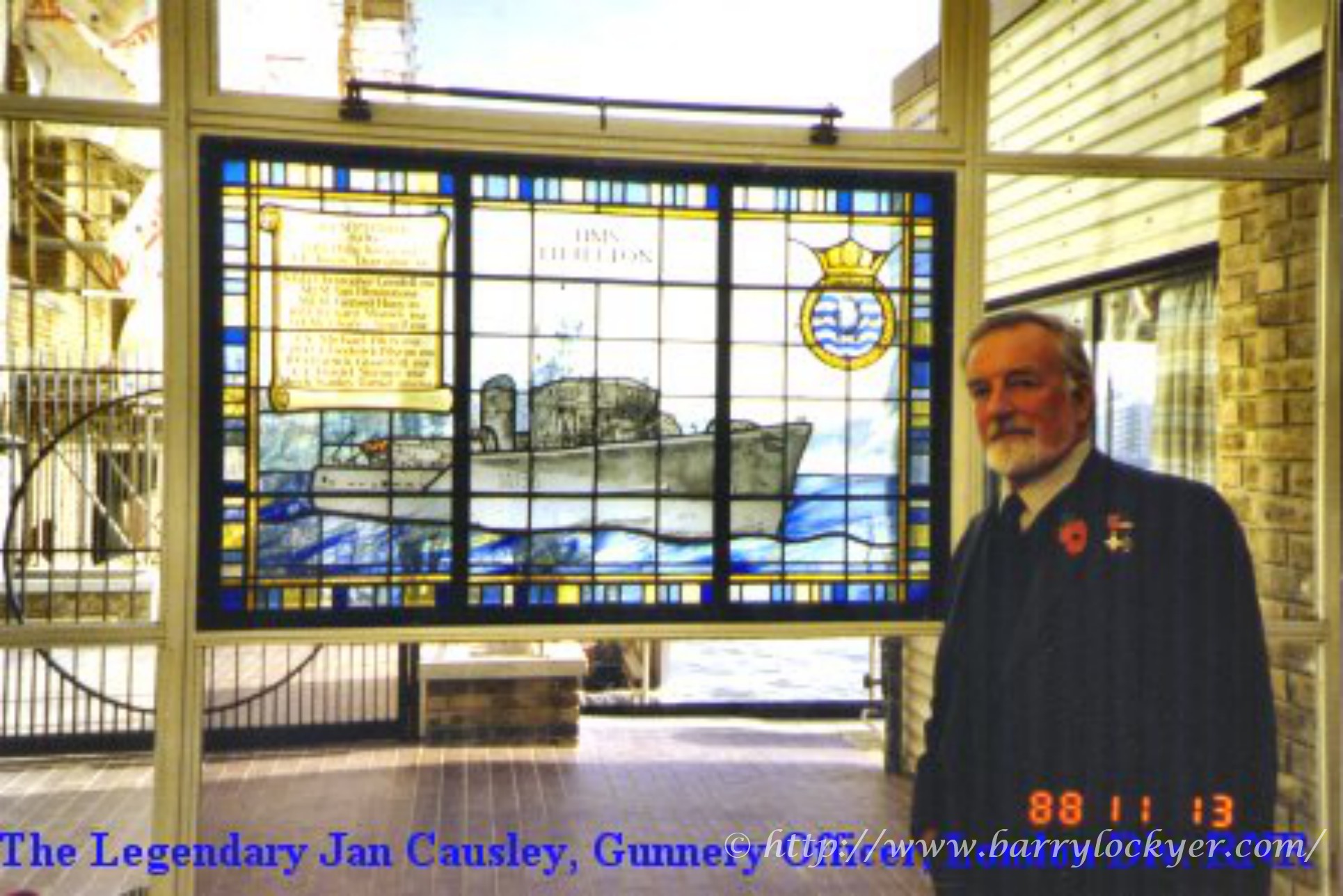 This Stained Glass Window, a Tribute to our lost shipmates.
Can be seen on the drill deck at H.M.S. President.
I regret to announce that Lt. Cdr. 'Jan' Causley RNR, crossed the Bar in 2004
| | |
| --- | --- |
| Sub Lieutenant Christopher GRENFELL | London Division RNR |
| Chief Radio Supervisor Philip BARBER | London Division RNR |
| Cook Kevin DONOGHUE | HMS SUPERB |
| Marine Engineering Mechanic Ian HEWSON | London Division RNR |
| Marine Engineering Mechanic Gerard HOEY | London Division RNR |
| Ordnance Electrical Mechanic Charles NEWELL | Sussex Division RNR |
| Radio Operator Richard MASSEY | Forth Division RNR |
| Cook Michael PILCH | London Division RNR |
| Chief Petty Officer Cook Frederick PILGRIM | London Division RNR |
| Radio Operator Patrick QUANTRILL | Southend Communications Training Centre |
| Communications Yeoman David SKINNER | London Division RNR |
| Mechanician First Class Stanley TURNER BEM | London Division RNR |
We will remember them.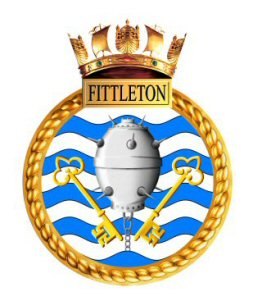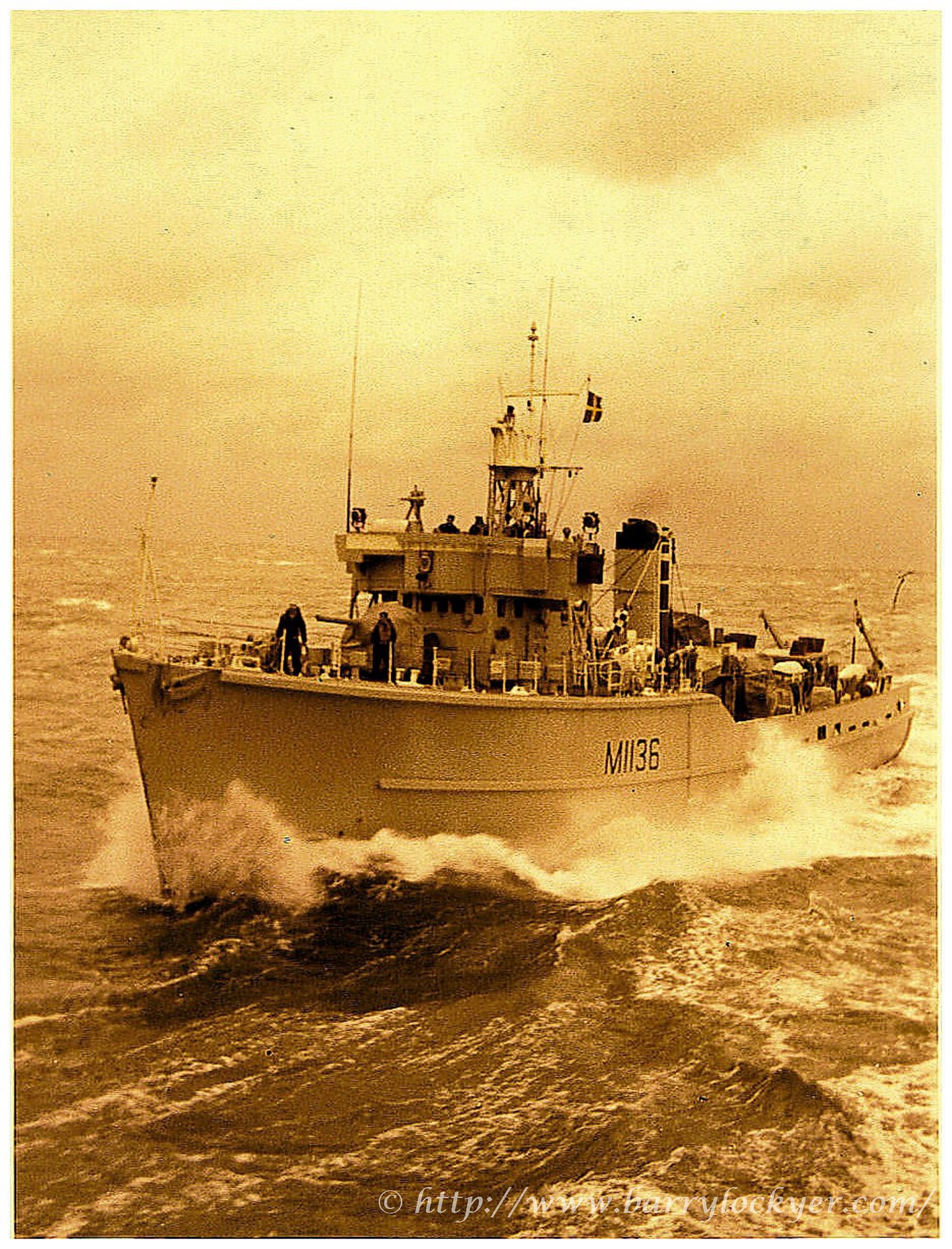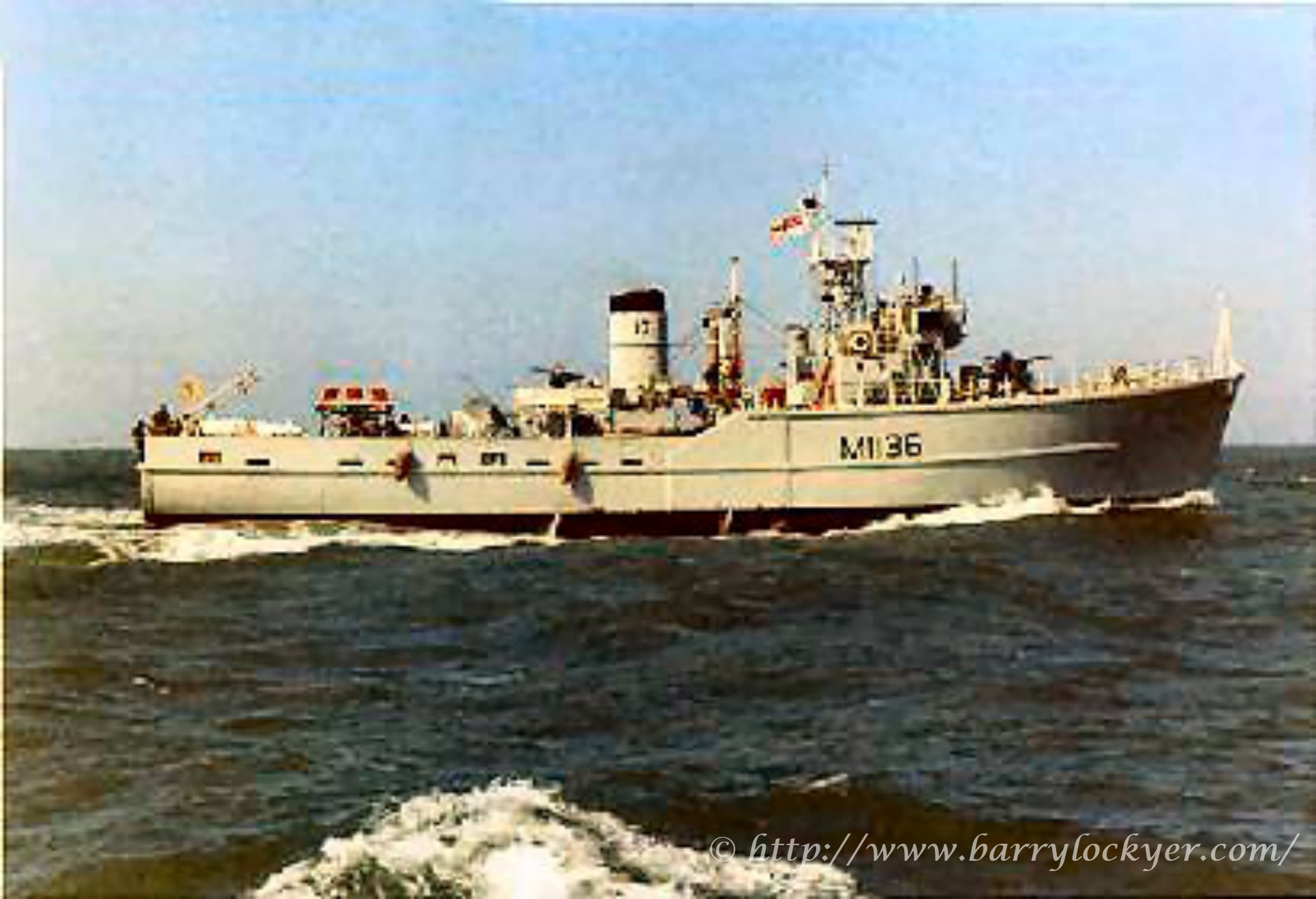 HMS Fittleton
The Royal Australian Naval Reserves donated a £1000.00 worth of .50 pence pieces to be sold and the proceeds to go to the Fittleton Fund
I bought one each for myself, my wife and children.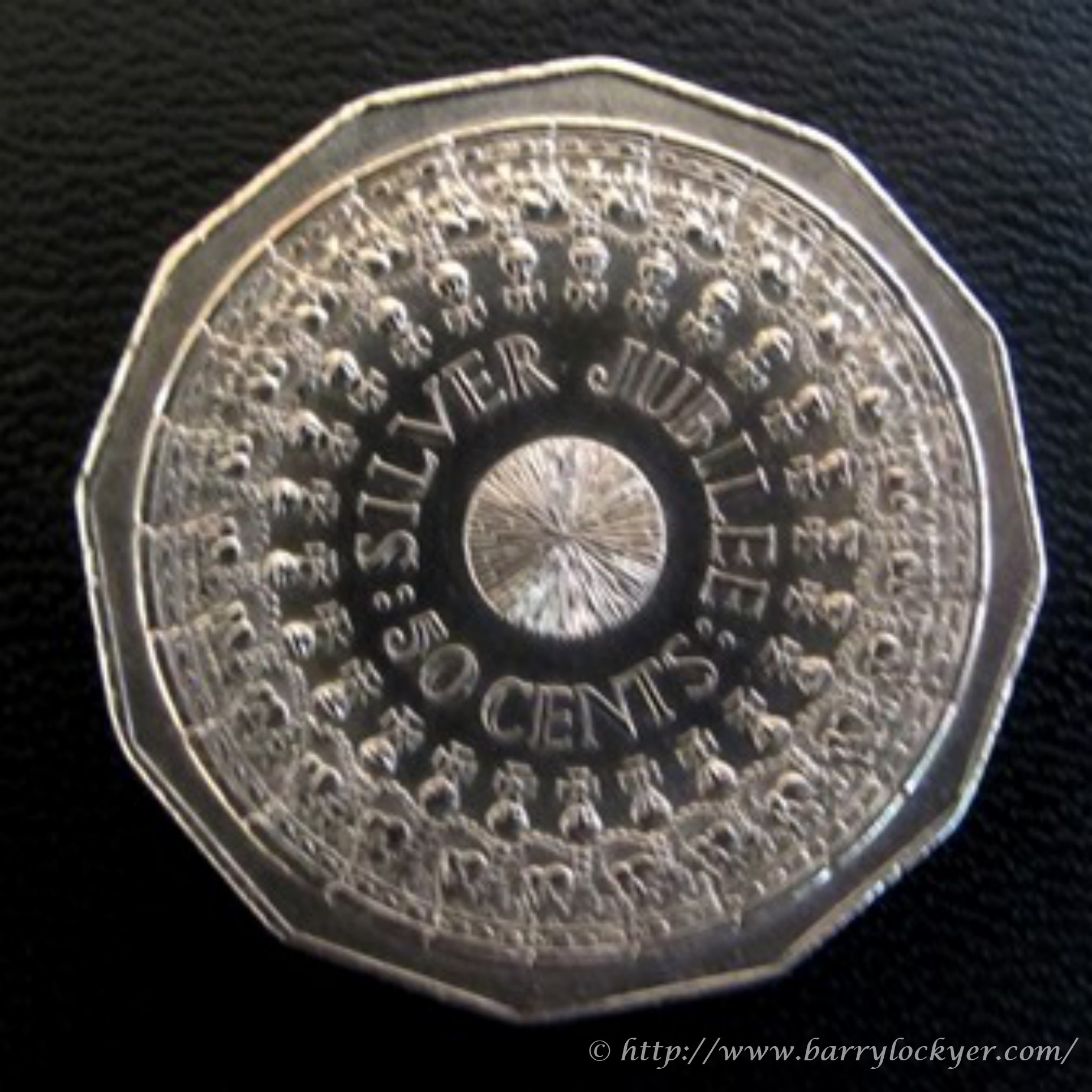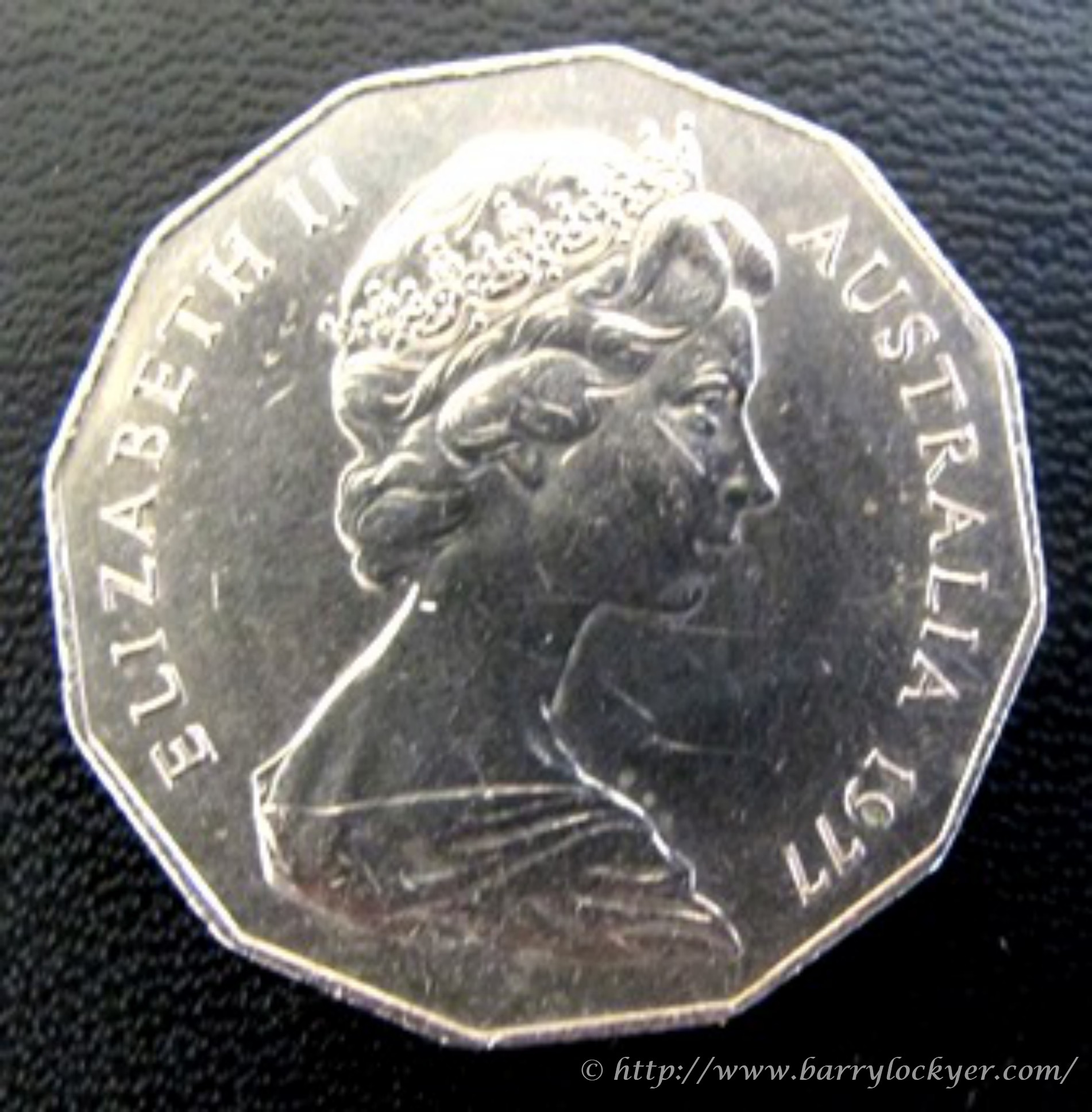 H.M.S. Fittleton, a beautiful tribute, by the " Ton " Class Association.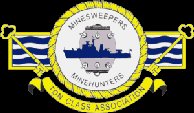 http://www.tca2000.co.uk/inmemorium.htm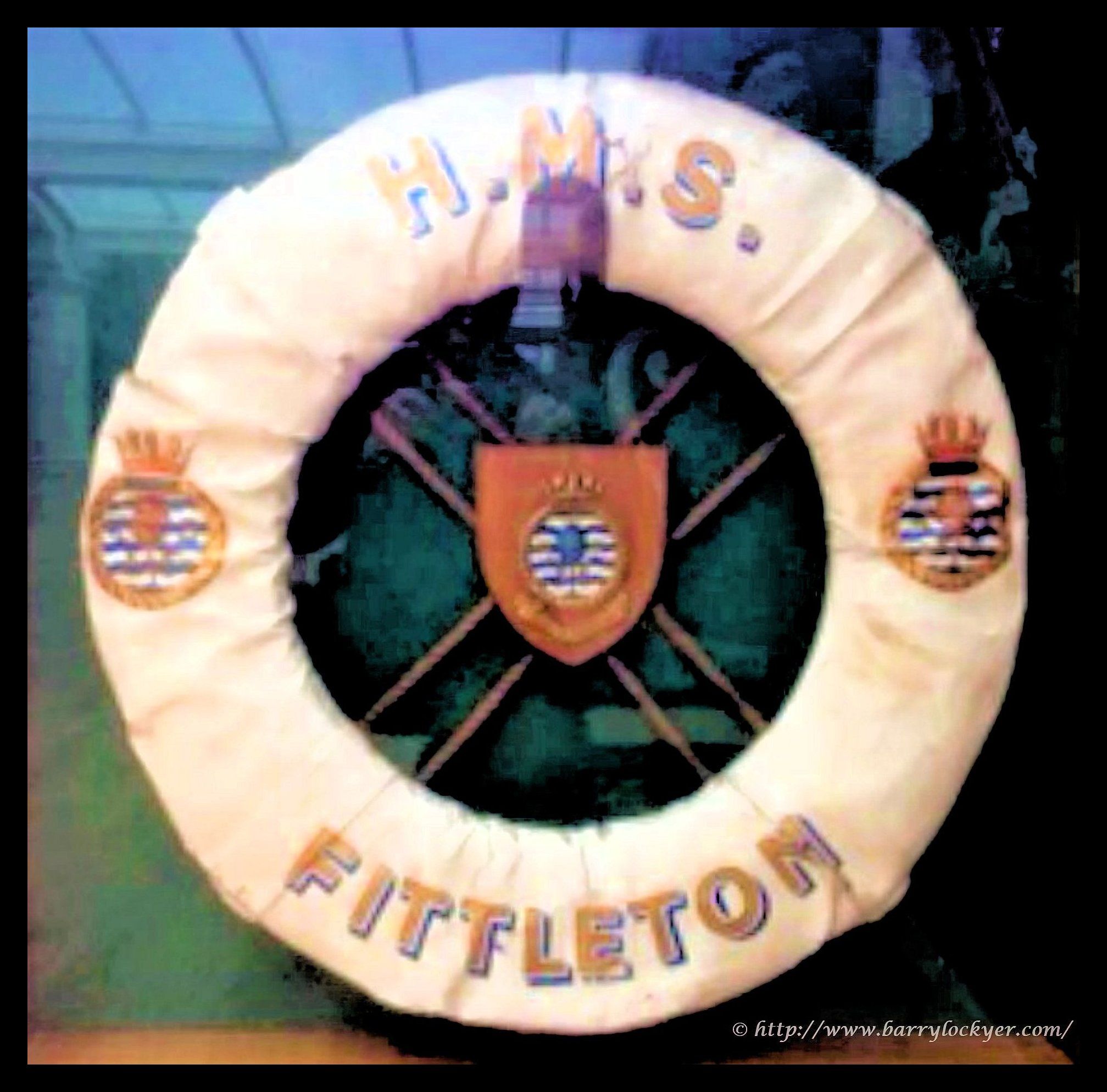 Fittleton's lifebelt on display, Drill Deck HMS President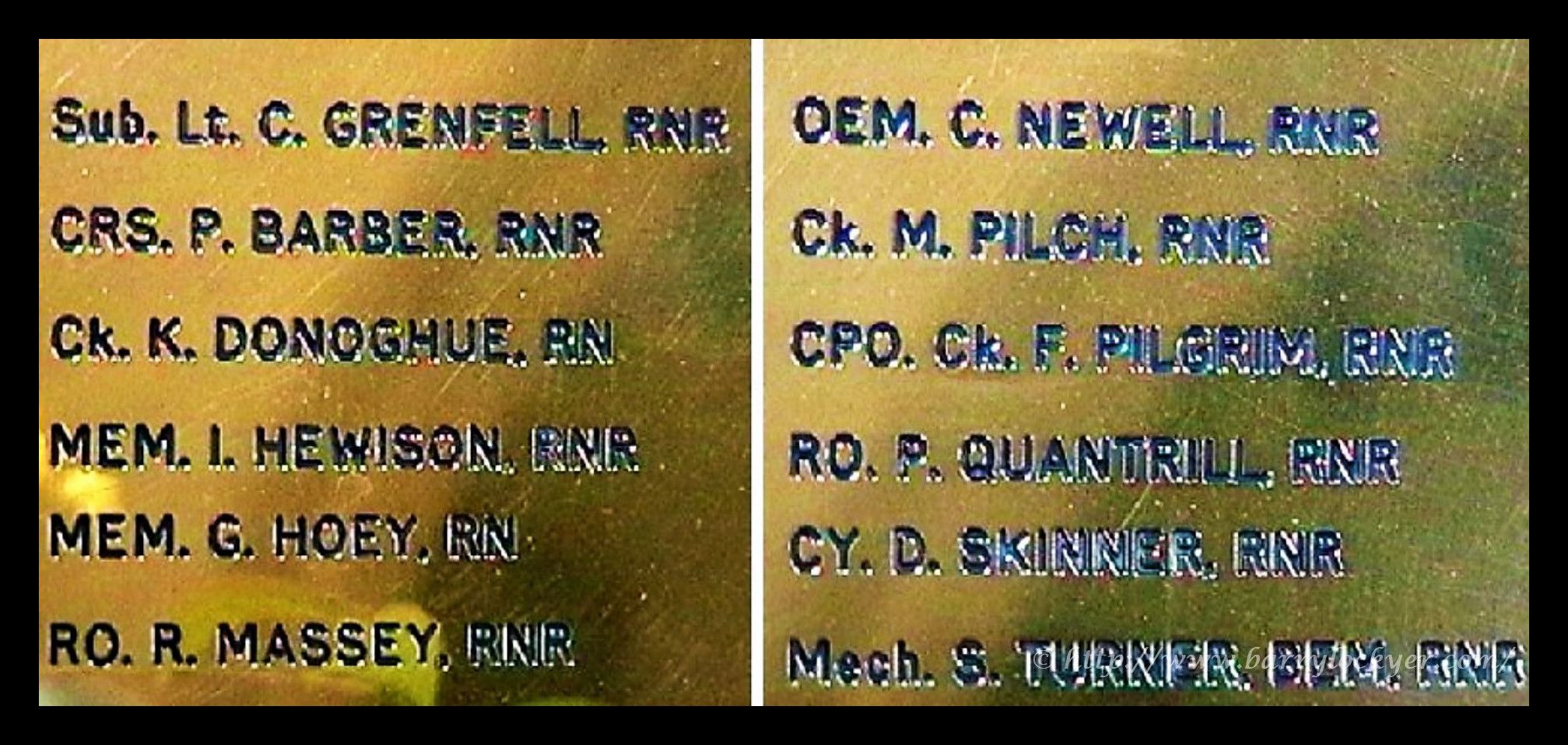 Memorial Plaques in Fittleton Parish Church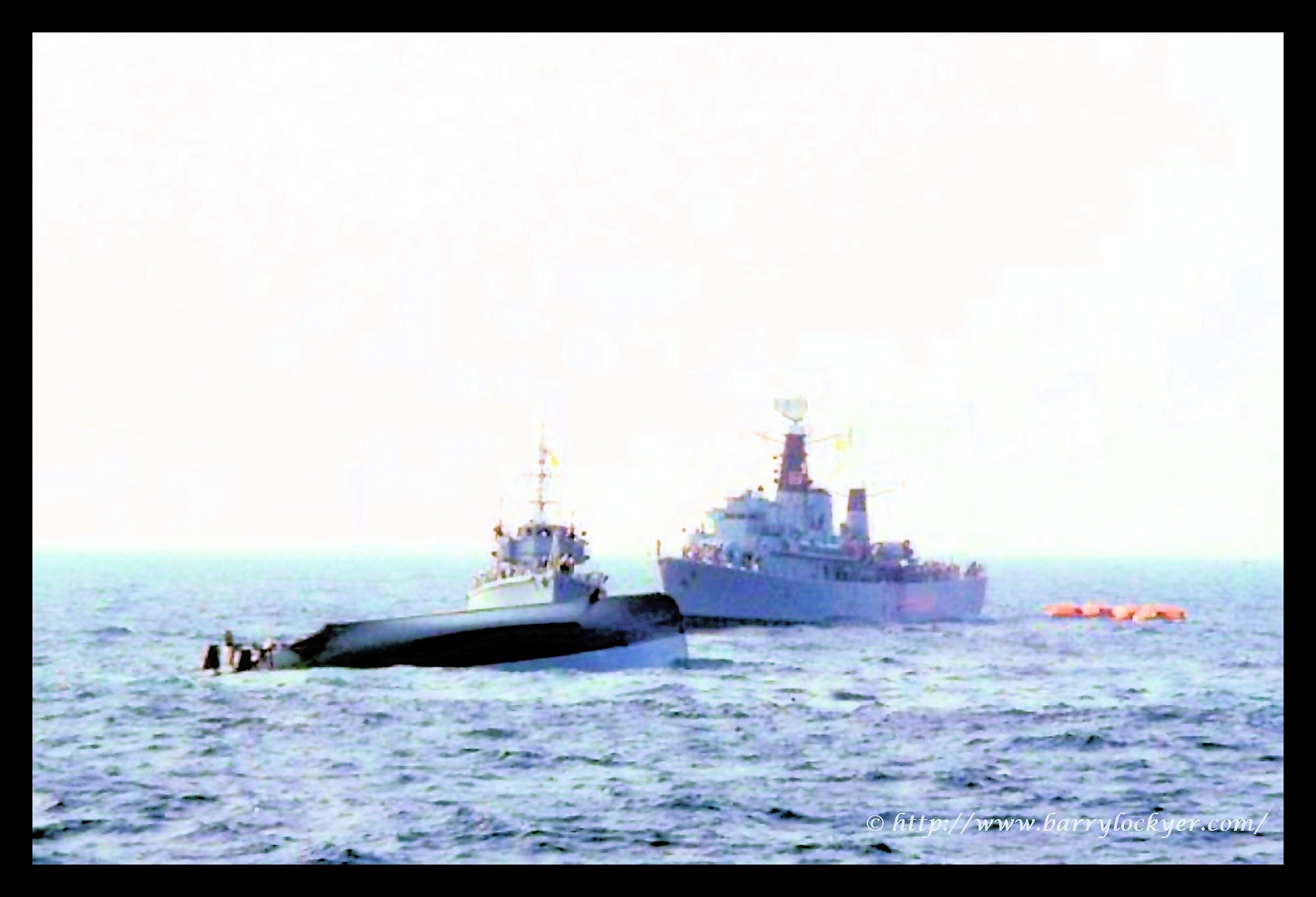 Fittleton capsized Mermaid nearby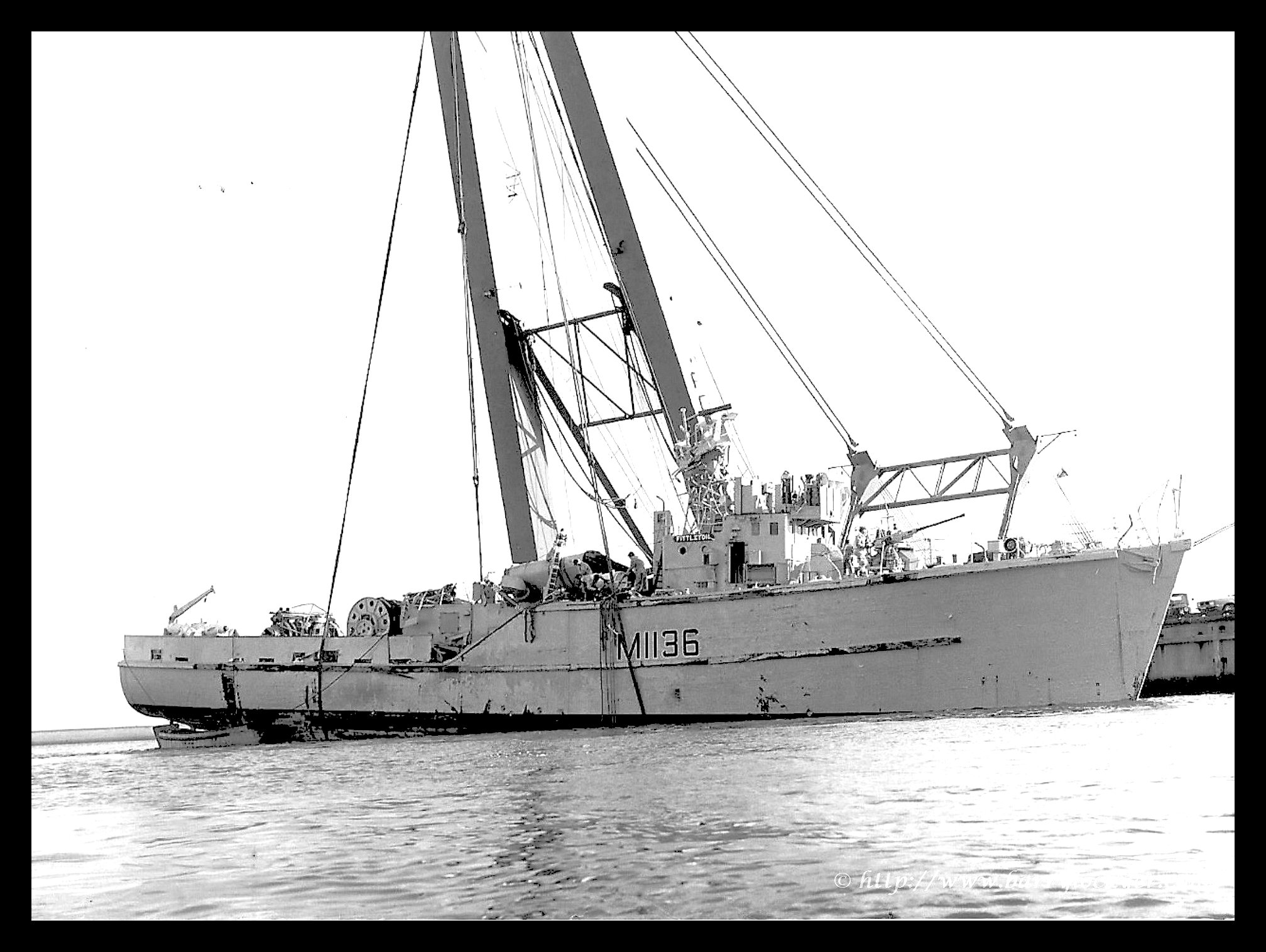 Fittlton being uprighted at Den Helder Netherlands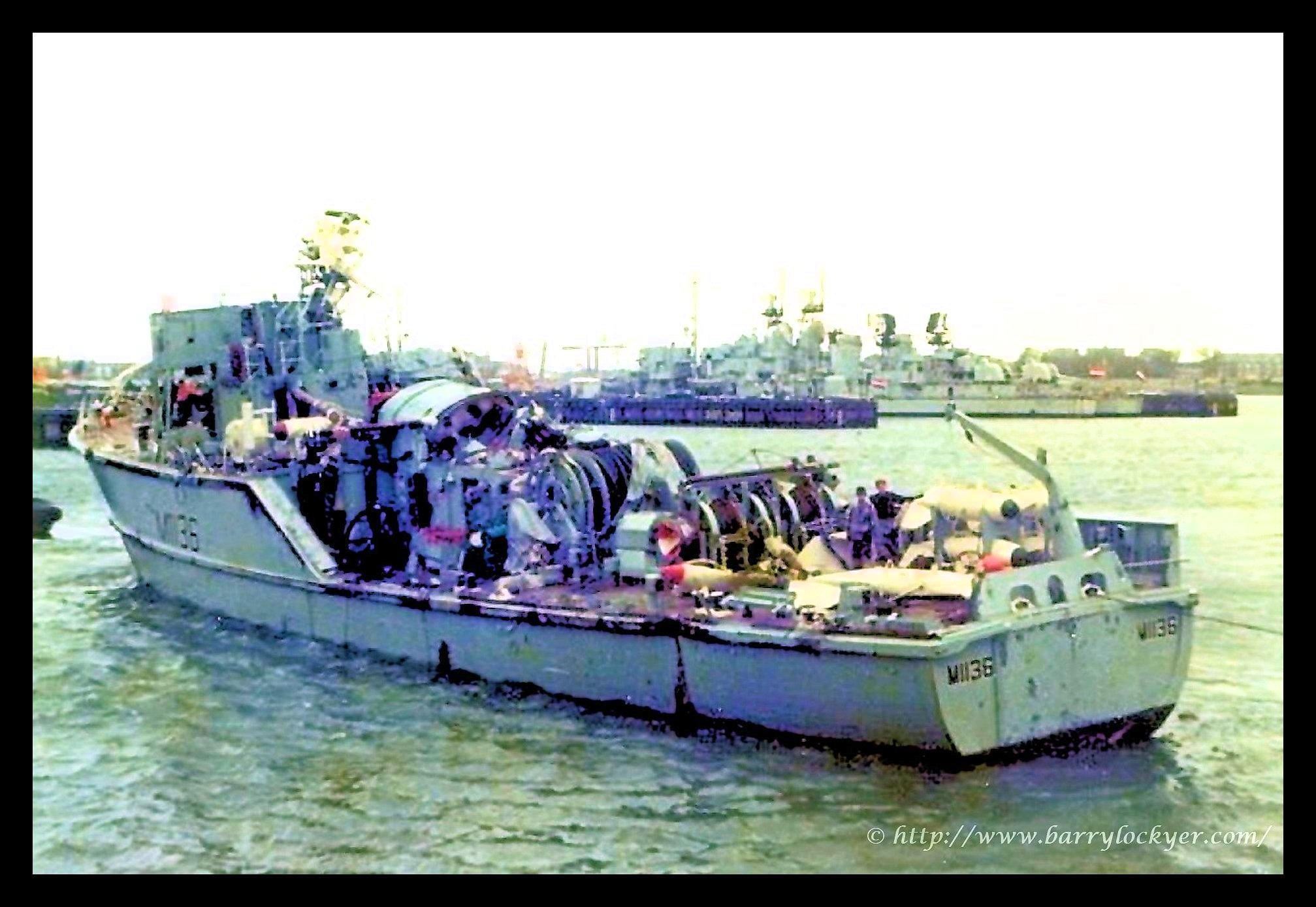 Fittleton afloat at Den Helder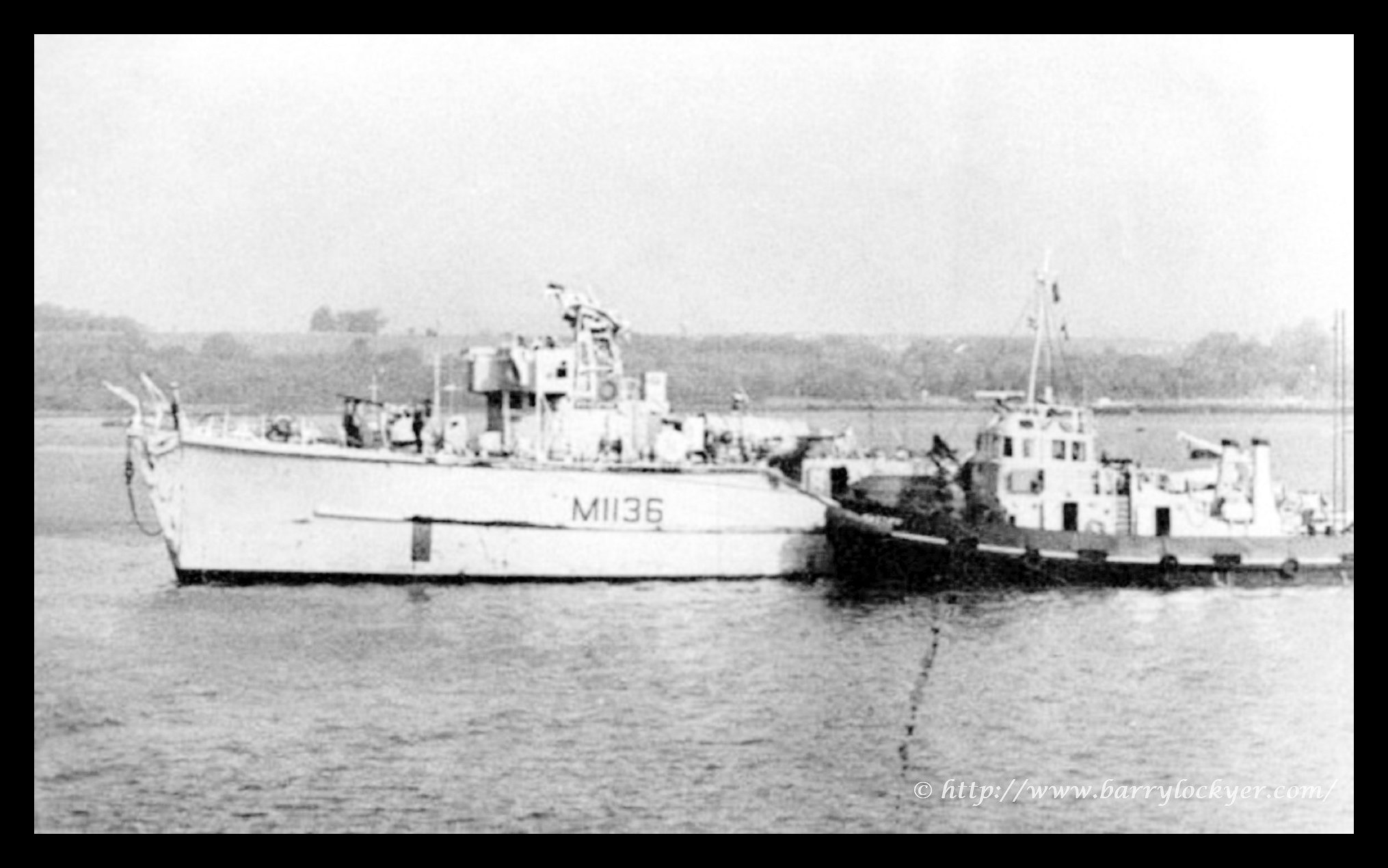 Fittleton arriving home at Chatham

...................................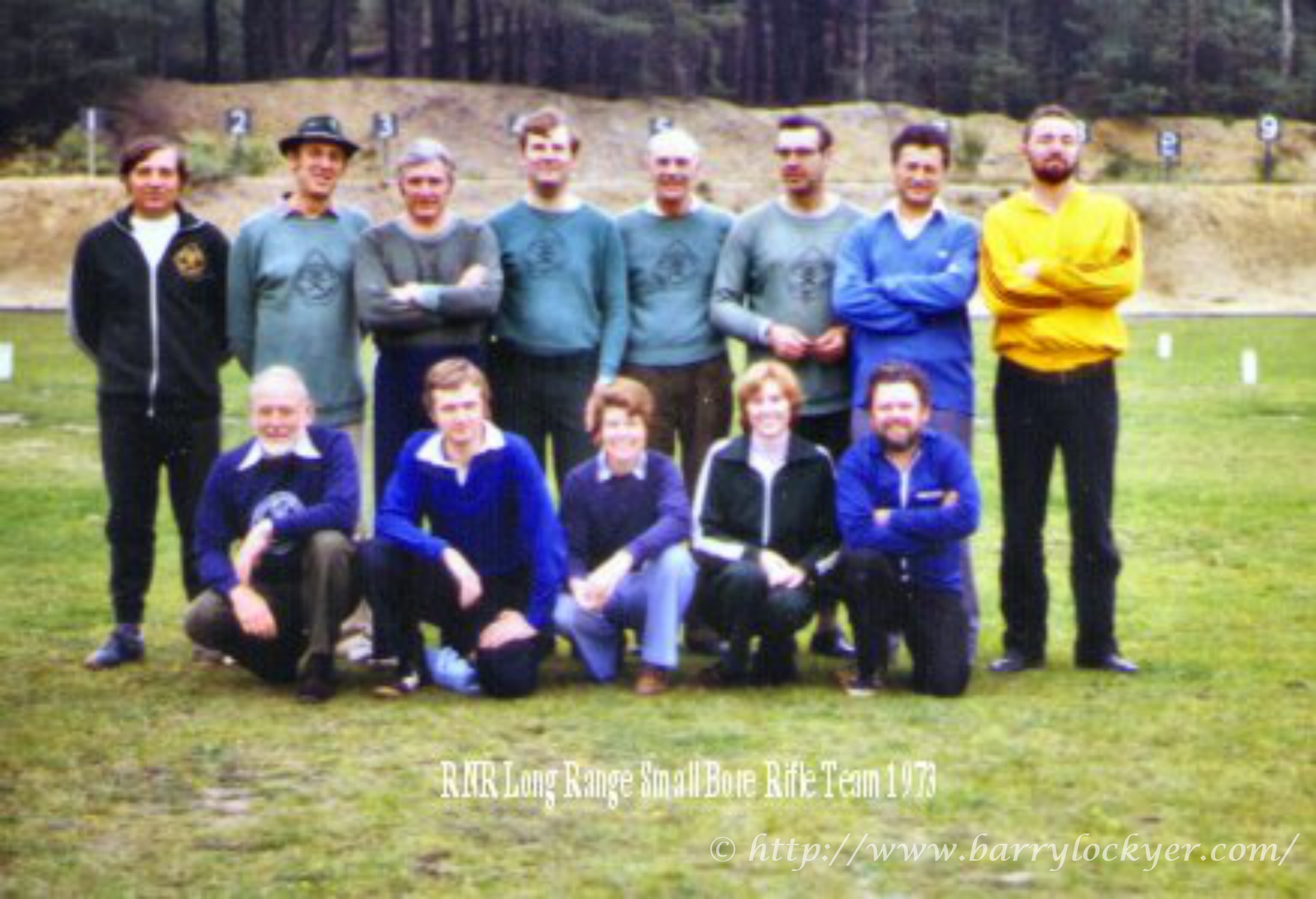 Royal Naval Reserves, Long Range Small-Bore Rifle Team 1973
Back Row,
CPO Barry Lockyer, London, CPO??, Leeds, CPO Wilf Phillips, Bristol, Lt Cdr Graham Kershaw, Mersey, Lt Cdr Leo Hurley (Manager), Cardiff, CPO Nick Carter, Sussex, AB Jim Turk, Sussex, PO ??, Mersey,
Front Row,
CPO Alf Paddon, LT ??, Southampton, LT Pauline?, Southampton, LT Lynne Kershaw, Mersey, CPO Keith Gough. Tayside.
HELP. fill in the ????'s for me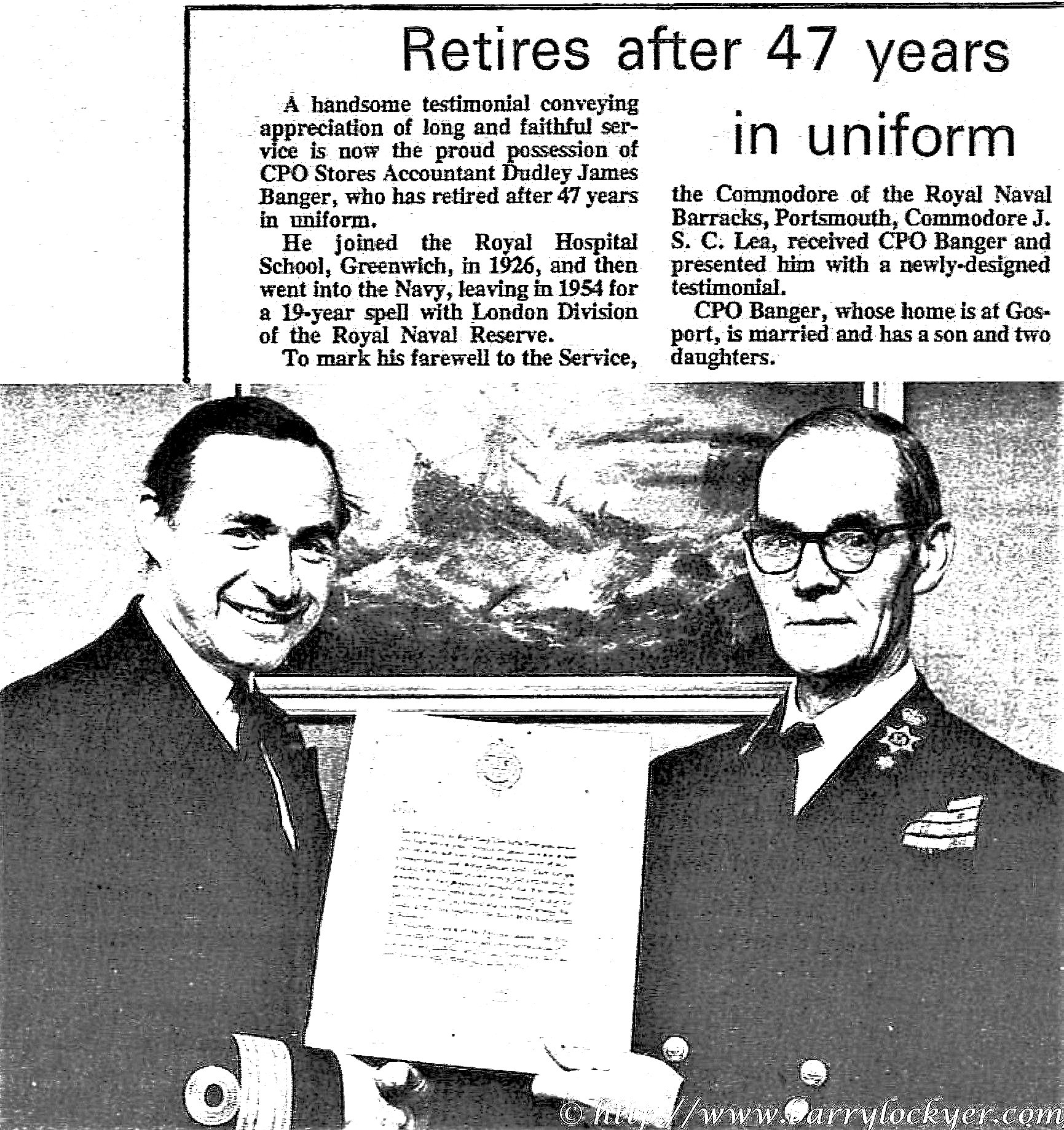 C.P.O.S.A.(S) D. J. (Dudley) Banger (Courtesy of Navy News)
Dudley was my boss when I joined the RNR